1 Year UMT Activation Online Service - Activate UMT Dongle/UMT Pro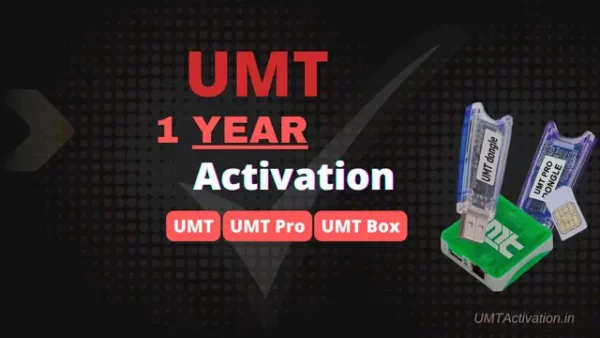 UMT Dongle comes with a 1-year Activation,
Your UMT Dongle / UMT Pro / UMT Box 1-year activation plan has expired, which means you need to reactivate it to run UMT Setups.
Using UMT Dongle: How to Get Started
UMT Dongle is a powerful tool for flashing, unlocking, and servicing many mobile phones.
The tool is the perfect fit for your needs.
After UMT Dongle activation, you will be able to use all the features and setups of the tool that you were using before.
How to Activate UMT Dongle 1 Year Activation?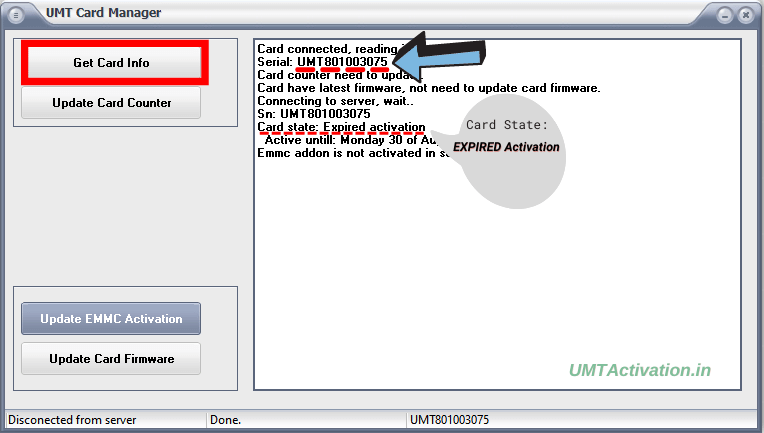 It is easy to activate UMT Dongle.
Make sure your antivirus is turned off.

Download and open the

 UMT Card Manager

Click On

Get Card Info
Copy your UMT Box-Dongle

 Serial Number

and fill In the Order Details.
After successful payment, your UMT dongle activation will be completed within 30 minutes to 1 hour.
(Usually takes 20 minutes during working hours)
Note: Please always provide the correct 12-digit UMT serial number.
Example: UMT123456789 ✔️
Only place an order when your UMT 1-year activation support has expired.
UMT Activation Price in India?
Unlock the power of your UMT Dongle, Experience the ultimate performance,
1 Year UMT Dongle Activation price ₹1799/-
Get your UMT / UMT Pro / UMT Box activated.
(No Extra Charges)

How to Pay For UMT Dongle Activation?
For UMT Renewal & UMT Pro Renewal, you can pay through any of your favorite UPI apps like Paytm, PhonePe, G Pay, Amazon Pay, etc.
Pay by scanning the QR code if you are ordering from a laptop or PC.
That's it…
Note: This website is only for Indian users.
Are you from any other country…?
Get Activation from…
How to check UMT Dongle Activation status?
Please wait for at least 20 to 30 minutes after ordering.
Then open the UMT Card Manager
Do not update the Card counter before the UMT Tool Activation renewal is completed successfully.
Click On Get Card Info
If status Show > Card state Active
This means that your UMT Card has been Activated.✔️
You can update the Card Counter once the UMT card activation is Completed, and update the Card firmware to use UMT Setups software tools.

UMT Dongle Renewal: Common Issues and How to Solve Them
You will also receive confirmation of the UMT Dongle renewal status via email Or WhatsApp.
If you update the card counter more than 3 times, you will not be allowed to update the card counter for 48 hours. You will receive an 'exceeded' error in this case.  As a result, UMT recharge and UMT Pro recharge will take more time from the UMT server.
It's better to check the UMT Activation and UMT Pro Activation status After receiving a Confirmation Email or WhatsApp message.

Here are some of our successful Activation orders...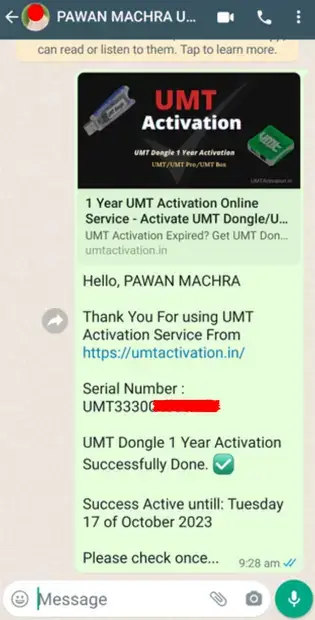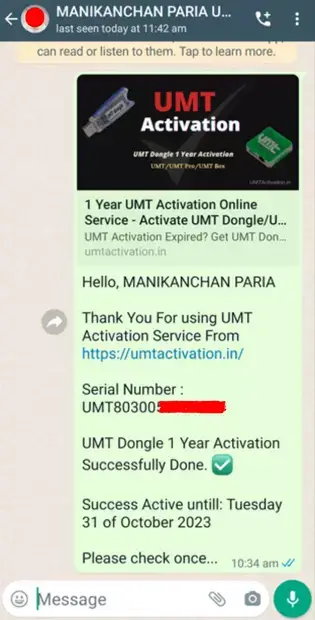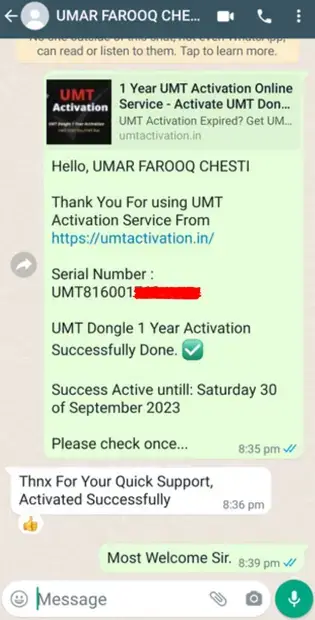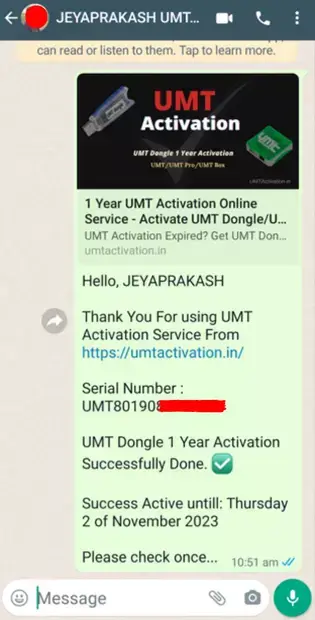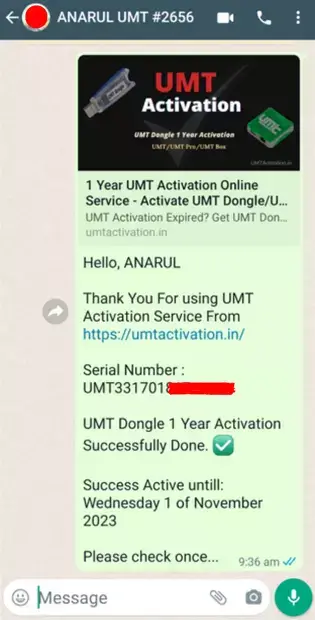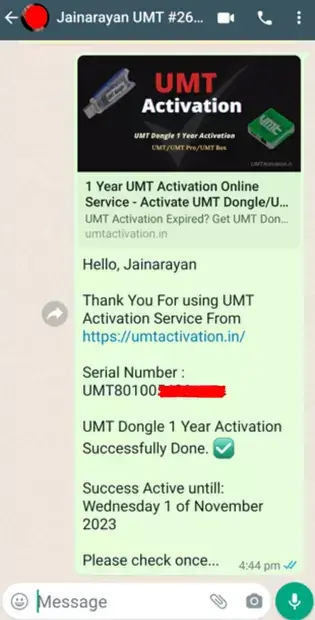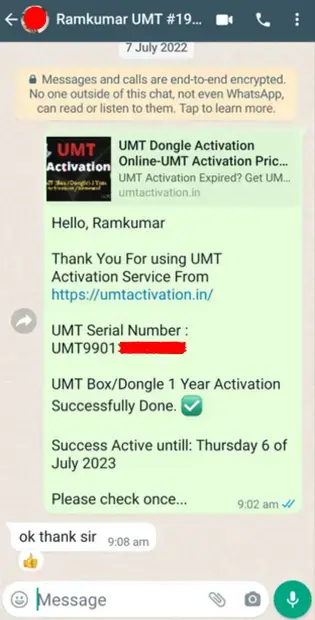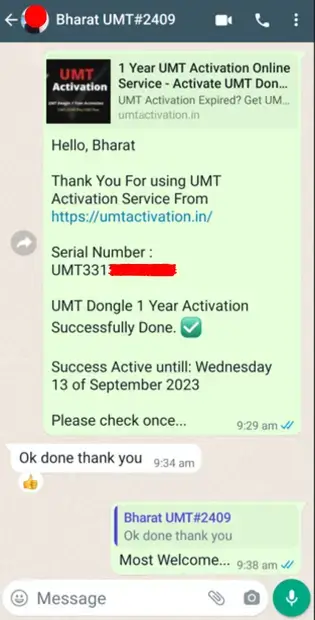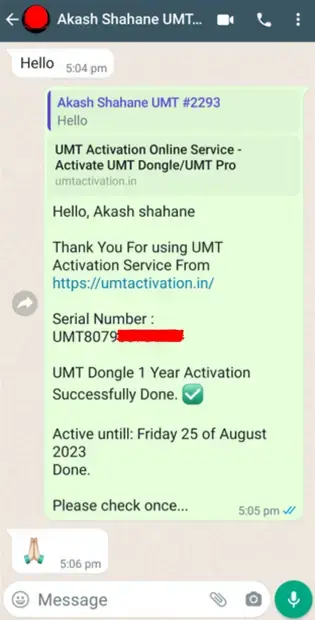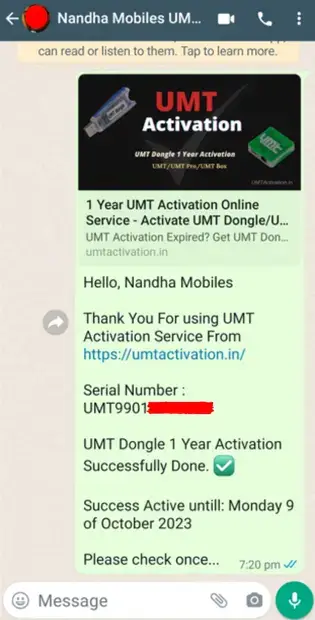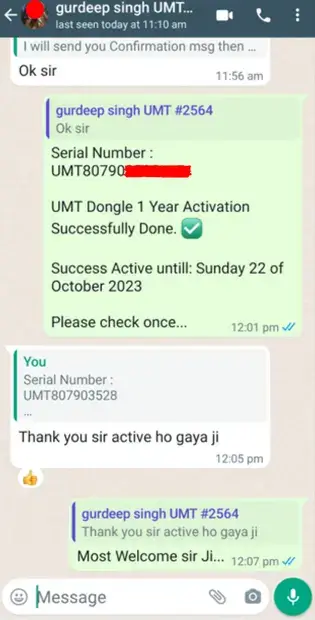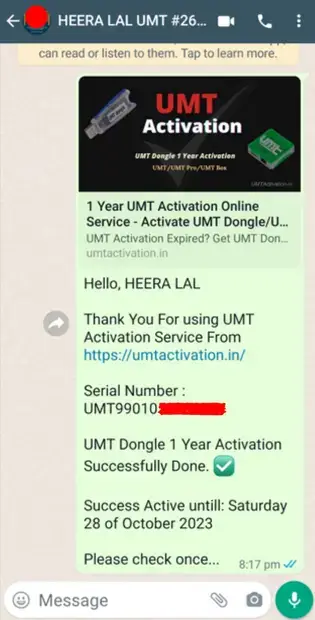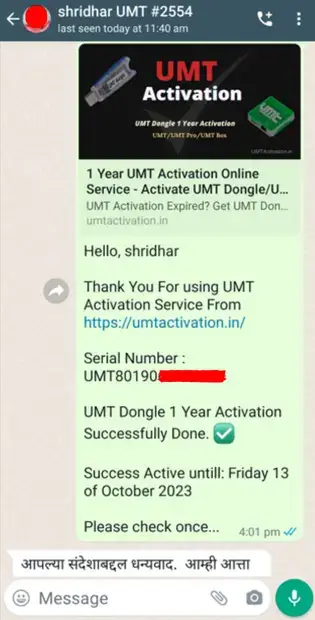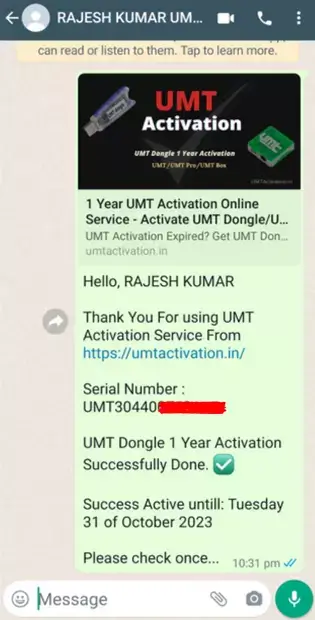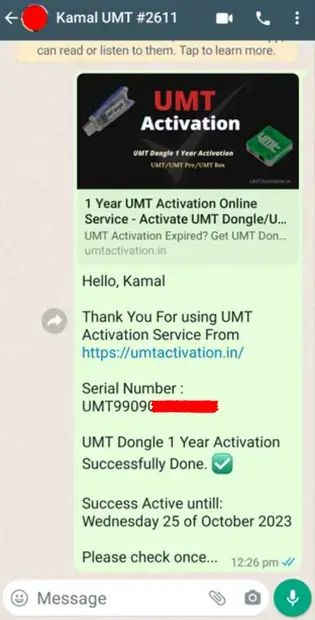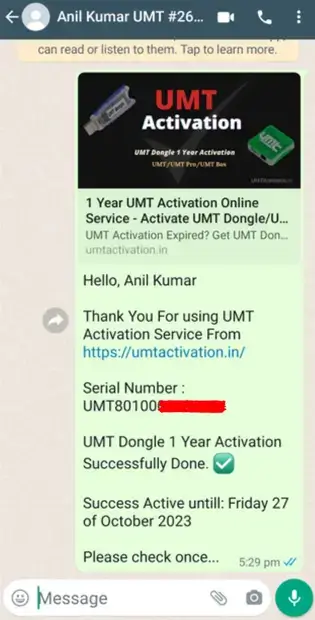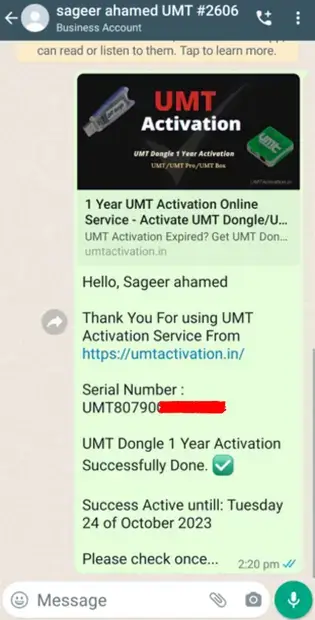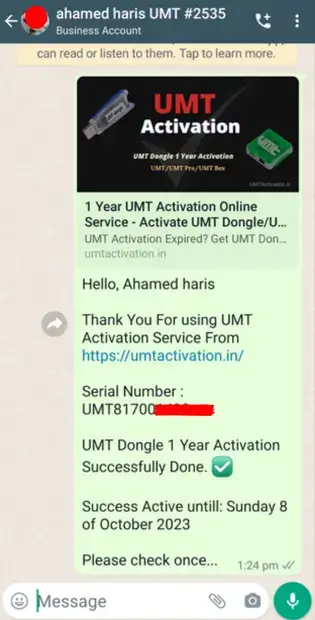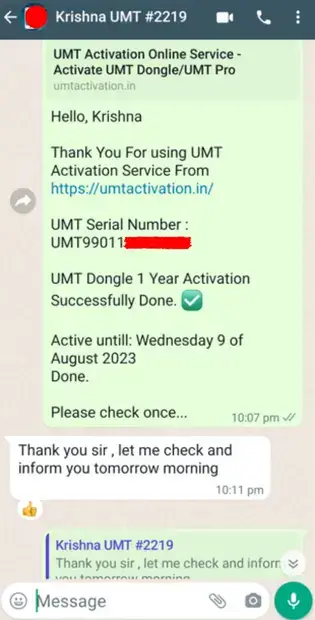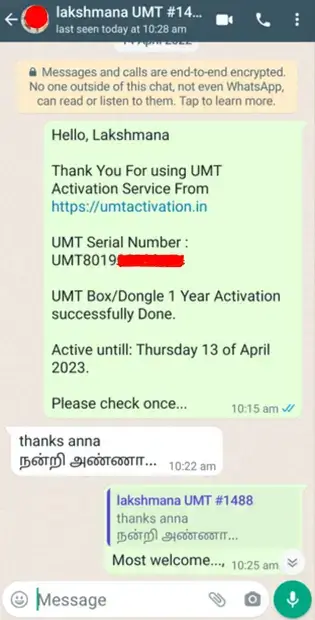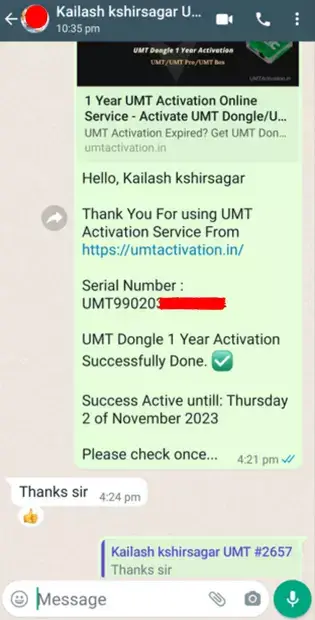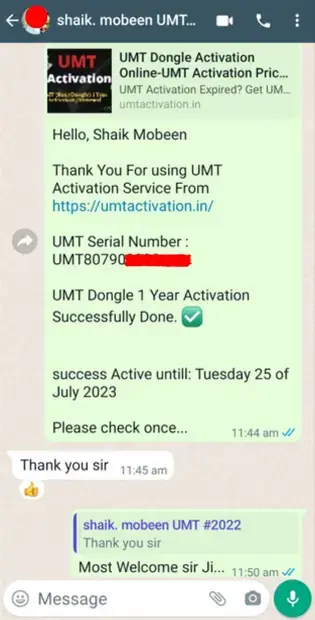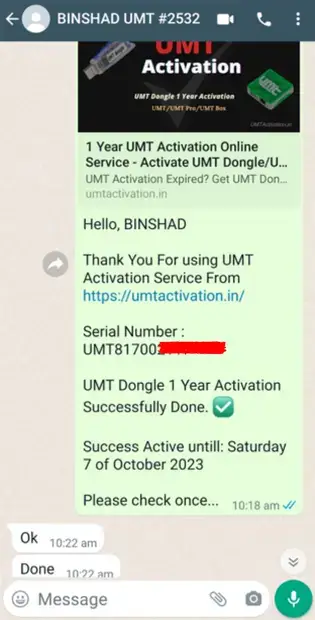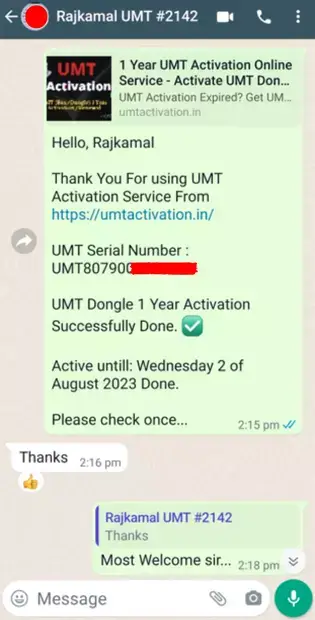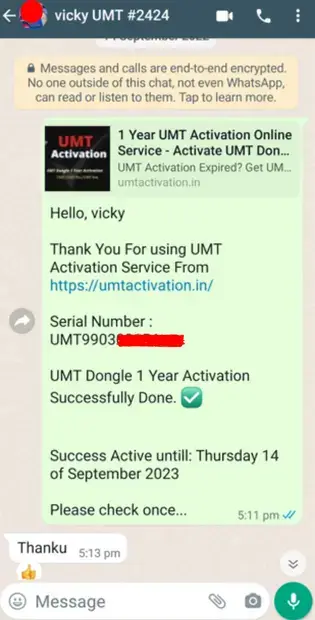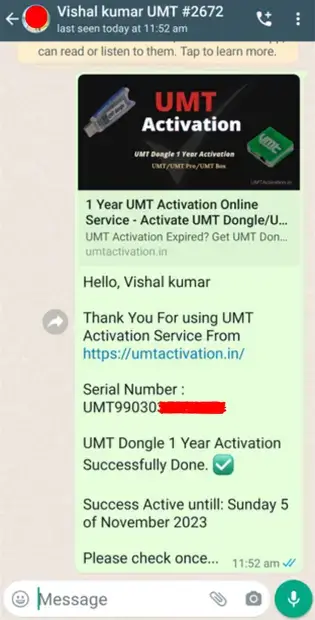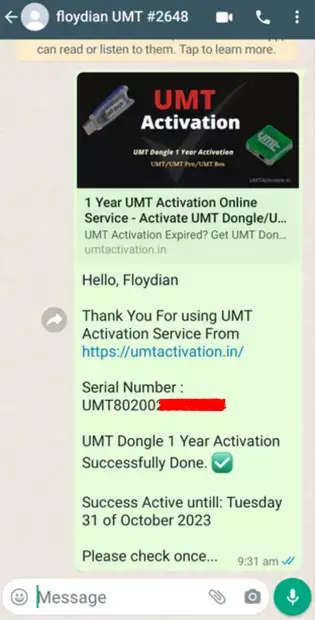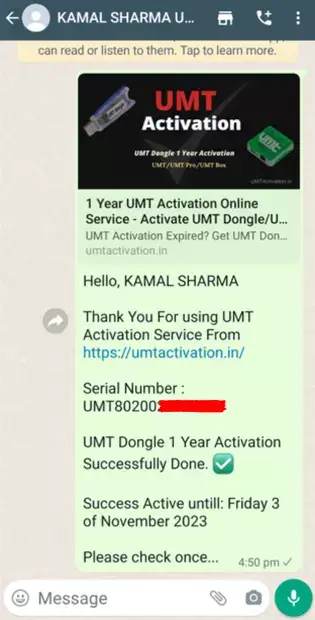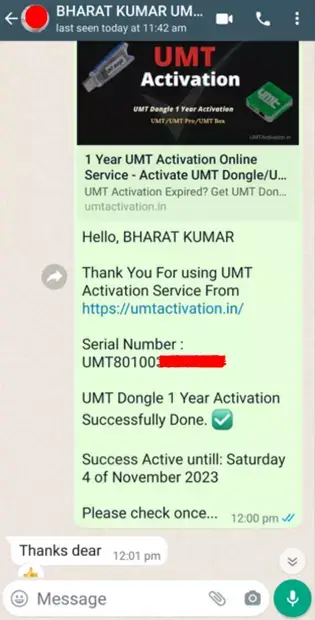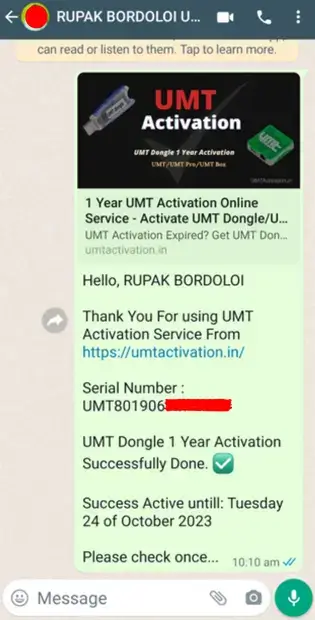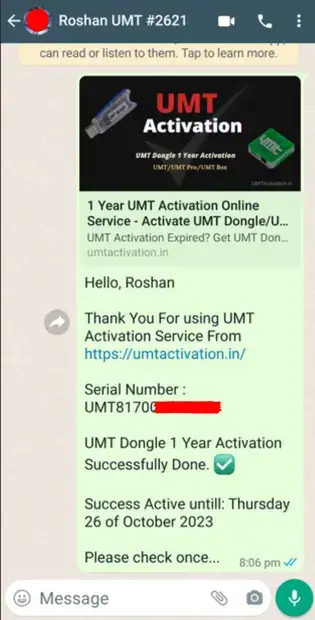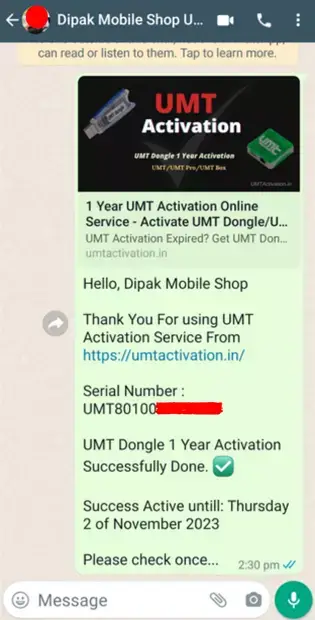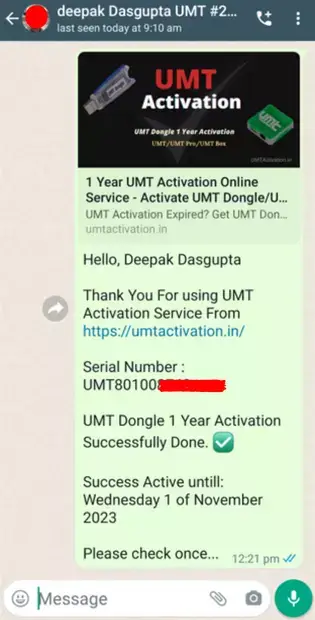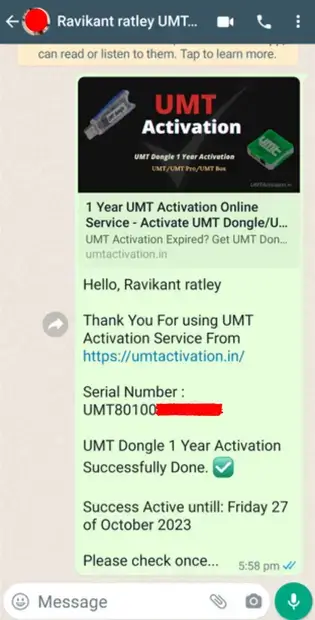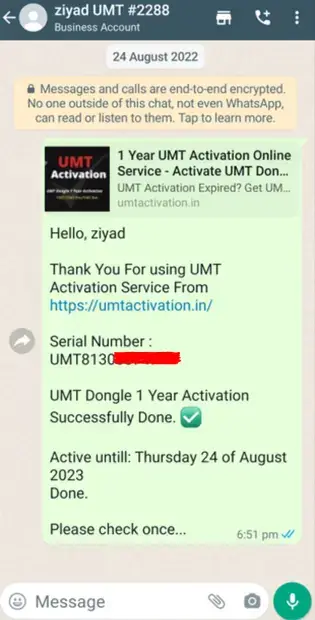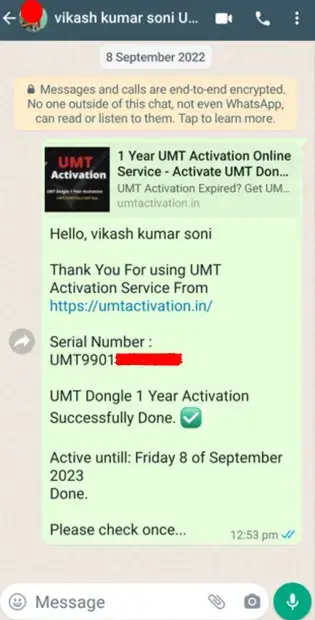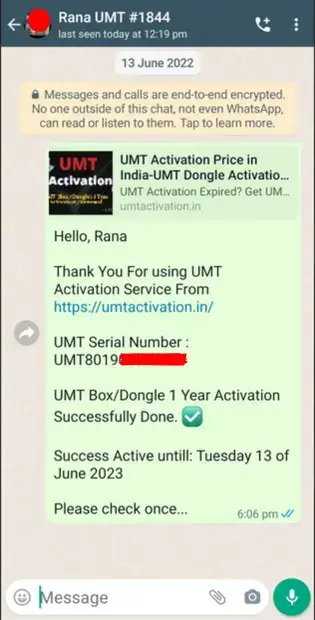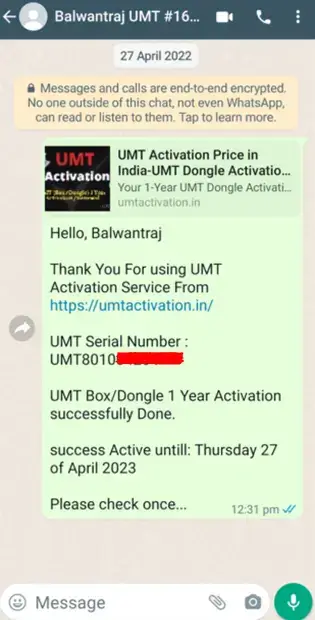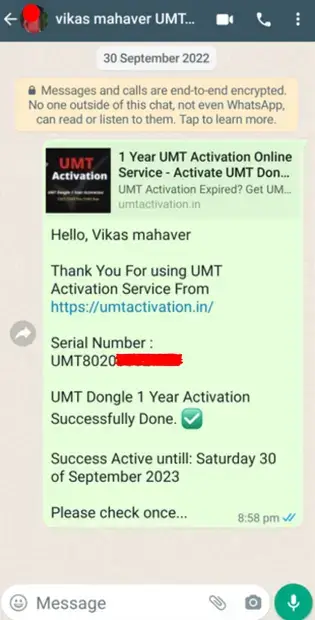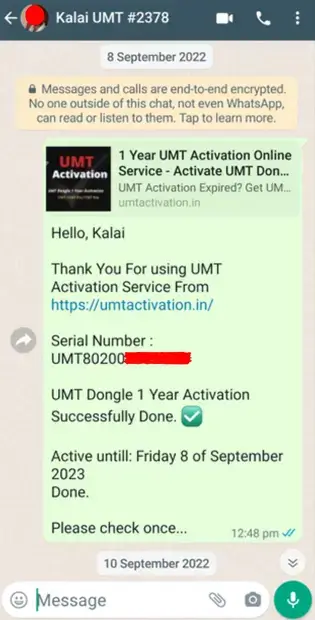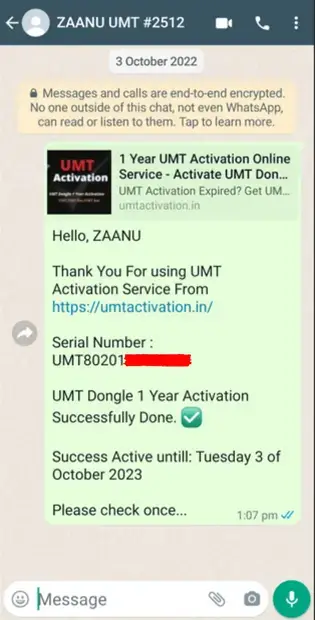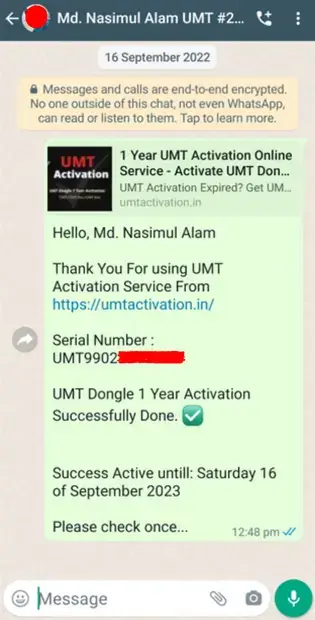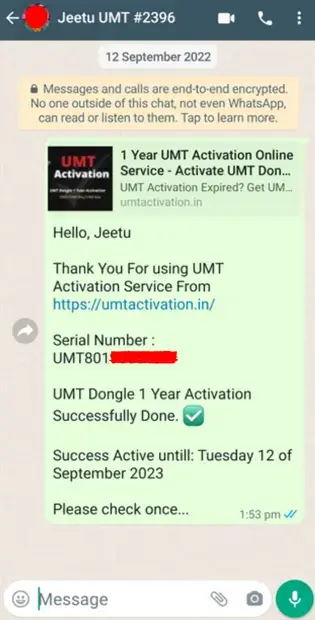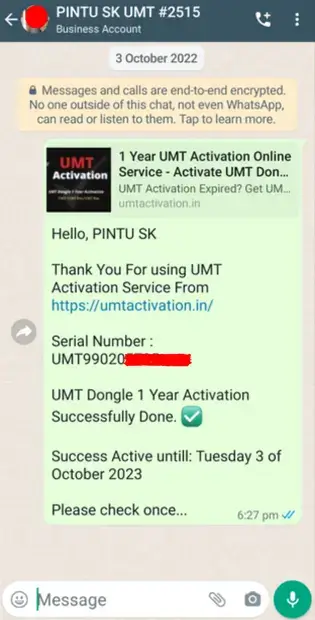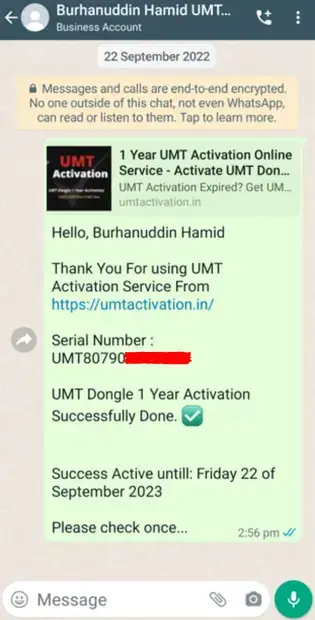 Frequently Asked Questions